A board of directors is a team of people who jointly manage an organization's operations. Various positions exist on a board of directors. Government regulations as well as the organization's own bylaws specify the obligations of a board member. Some of these duties include regularly attending board meetings and preparing for them, reviewing and commenting on minutes, staying up to date on committee business, and, most importantly, informing stakeholders about the organization's performance and making sure there are enough financial resources available.
Check out the rest of our collection of more than 1000 cover letter samples if this isn't exactly what you're looking for.
A strong cover letter can set you apart from the competition. Learn how to create one in our .
Why are Board Cover Letters so important?
You already know that Chairs, who make all final decisions, are anxious and risk-averse when it comes to any new board appointment. Which is why they carefully read cover letters. Here, Chairs can start evaluating whether an applicant is a risk worth taking. Strong applicants know this. They are aware that a board cover letter provides an opportunity for them to show that they are proactive, intelligent, connected, informed, and not a risk in addition to providing an introduction.
A strong board cover letter gives you the chance to stand out from the competition and challenge the hiring committee to reject you.
But for a cover letter to be useful, it must first be both readable and accessible.
Accessibility
In the past, board cover letters were frequently thought to be sufficient if they only briefly introduced you, expressed your interest in the position, and then made a reference to the details in your board CV, which was attached. Typically, they were too brief and added little to the board application. For these reasons, they were rarely read. If you want yours to be truly valuable, it must be visible and easy to access.
Your board cover letter should be submitted with your application (along with your board CV) to make sure it is readily available. That means you should include it in your application document along with your CV and a supporting statement, if necessary, rather than saving it as a separate attachment. Just one board application should be submitted, preferably in PDF format.
I also advise including some of it in the email's body. It is a fantastic way to introduce yourself, stand out from other applicants, and become memorable.
Readability
Making it accessible is not enough. It must be readable. First and foremost, it should not be more than a single page in length. Board Chairrs, HR managers and recruiters are busy people who don't have time to read through pages and pages of unnecessary copy. That does not mean decreasing fonts or reducing margins – standard margins and 11pt font only, please. Oh, and only use Helvetica font – studies have shown it is the easiest to ready.
There are a few exceptions to this 1-page rule. One possible reason could be that the application process explicitly states that you must submit a document that combines a cover letter and a supporting statement that addresses each of the important criteria and is no longer than two pages in length.
How to write a Board Cover Letter
Before you start writing, be aware that only after extensive research can you create a compelling board cover letter.
Your cover letter should include five distinct paragraphs.
By showcasing your enthusiasm for the BOARD ROLE in the opening paragraph, you must capture the reader's attention. Boards want to appoint people equally passionate. Thus, this paragraph does not represent your understanding of the business, the location of the job posting, or the nature of the position you are applying for. Instead, it needs to show how passionate you are about holding the position of non-executive director for that company.
You should be equipped with knowledge, contacts, and information that no one else has as a result of the research you have done, the conversations you have had, the insights you have gained, and the engagement you have had with the organization, sector, or industry. All that's left to do is put it all together in a statement that expresses your drive and how you can contribute.
This kind of opening is incredibly powerful. Firstly, it immediately captures the reader's attention. It then exhibits several admirable traits right away, including your enthusiasm for the board role, your capacity for carrying it out, your intelligence, and your network. What it really does, more importantly, is show the Chair that you are not a risk.
Your board profile, which is the paragraph that sits on top of your board CV, is included in the second paragraph. This succinct statement discusses the five essential qualities a chair seeks in a successful applicant. This paragraph succinctly encapsulates your experience, success, accomplishments, training, and ability to perform the role they want you to. Insert it pretty much verbatim from your board CV. Many will advise you to avoid duplication on your board application, but you do not want to overlook this paragraph. It is your answer to "why they should appoint you?". It is critical.
The third paragraph should address any gaps in your board CV or application, whether they are actual or perceived issues. Even though this paragraph will probably be brief, most people have something to add. It's possible that you come across as being too old, too young, overly experienced, underexperienced, this is your first board position, you're unemployed, changing careers, starting a portfolio career, you seem to be overly busy, or your board CV has a gap. You should make an effort to allay any concerns the decision-makers may have, real or perceived.
This is the place to indicate, for instance, that you are willing to travel if you are applying for a board position that is far from your home. Likewise, if you're unemployed, explain why (e.g., did you leave your job due to retirement or illness) If this is your first board position, describe your other accomplishments that have made you eligible for the position.
This paragraph also provides an opportunity for you to explain why your particular skill set and experience are more valuable than they might anticipate if you do not meet all of the requirements listed in the job description. State your case here. State it clearly and respectfully.
I have firsthand knowledge of how simple it is for gatekeepers or decision-makers to reject an applicant due to ignorance or preconceived notions. You must be crystal clear about any gaps or issues in your board CV just for this reason.
You should include something intriguing or memorable about yourself in the fourth paragraph. Give your new non-executive directors something to brag about or remember you by because, in reality, chairs want to be able to brag about their new non-executive directors. The last sentence of your essay should highlight something noteworthy about you. Remember that adding layers of value is what the board application process is all about; you typically won't know which of those layers led to your appointment and which didn't. With that in mind, I believe this paragraph is significant.
As an illustration, a client of mine recently received an application from a person who, among other notable professional accomplishments, competed for the UK in table tennis. Not the coolest sport in the world. But when the client was considering who to interview, they only had one available time slot, and who came to mind but that table tennis player? Not because of his table tennis prowess but rather because he was the most memorable candidate, he made it past the application stage and into the interview. What "extra-professional" talent do you have that will make you stand out?
One of the most crucial passages is the fifth paragraph, which differs from your introduction paragraph. Once more, based on your research, this summary demonstrates your familiarity with the organization's work as well as your network, intelligence, and strategic thinking. Most importantly, it conveys your enthusiasm for the organization's and the board's objectives or goals. The conclusion of any board cover letter should be strong. It provides a clear response to the query, "Why are you applying to be on the organization's board of directors?"
The non-executive application process for board positions must include a board cover letter in a competitive environment where there are many more candidates than openings. This is true whether you are contacting a business directly, responding to an advertisement, or using a recruiter. You should concentrate on one page, outlining what you know about the organization, its problems, and how you can help. Be specific and 'dare them not to appoint you'.
As I said earlier, if you complete this document correctly, your chances of being appointed will be greatly increased. Consider becoming an Executive Member if you would like me to review every board cover letter personally before you submit your application. This membership offers unlimited application review; regardless of how many board positions you apply for, I will review each one before submission.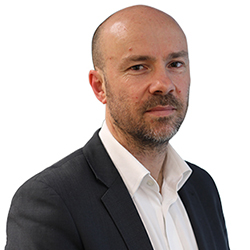 CEO David Schwarz As a non-executive recruiter and international headhunter with more than ten years of experience, he has placed hundreds of non-executives into some of the most important public, private, and NFP roles in the world. He has interviewed over one thousand non-executives.
Share this article on your favourite platform!
You Might Also Like
Write an Amazing Cover Letter: 3 Golden Rules (Template included)