Well, an exploratory or informational interview is often a necessary first step in landing your dream job. This type of interview is a way to expand your network of professional contacts, gain information about a position, company or industry (beyond what's available publicly), and determine whether a chosen career path is right for you. Plus, it's always helpful to gain more interviewing experience.
For the employer, exploratory interviews provide the opportunity to learn about job candidates' skills and experiences, recruit strong, proactive applicants, and offer interested job seekers a look into the culture and hiring environment of the company. It's also a way for the company, specifically the person you meet with, to get to know you, and how you would benefit the company if hired.
While they may not be hiring at the time of your interview, some companies want to create a pool of candidates to choose from once a position needs to be filled. Exploratory interviews allow you to make a great impression on your interviewer, face-to-face. That way, when that dream position opens up, you'll be the first candidate they contact to interview for the job.
What is an exploratory interview?
Prepare as if you are attending a job interview.
Research the company and your job of interest.
Make a list of questions to ask during the interview.
Bring extra copies of your resume or CV.
Take notes during the interview.
Exploring the Exploratory / Informational Interview
How to Conduct an Informational Interview
Conducting an informational interview is simple.
Prepare with 5–10 engaging informative interview questions.
Make sure the interviewee talks 95% of the time.
Use good listening skills to make the interviewee feel good.
Take notes to keep yourself from talking too much.
Thank the interviewee for his time.
If you get a referral, you may wind up being interviewed yourself. See our guide for help: How to Answer the "What Are Your Strengths?" Interview Question (Examples)
What is an Informational Interview?
The definition of an informational interview? Talking with someone who already has the job you want.
What is the Goal of an Informational Interview?
There are only three reasons to conduct an information interview. You should be concerned with all of them:
Creating advocates. The right information interview questions enlist insiders in your job search.
Learn insider secrets. Career outsiders make basic resume and interview mistakes. The right questions for informational interviews can lever you into the job like a nuclear-powered crowbar.
Broaden your network. It's not what you know, it's who, right? Well it's both, but "knowing" doesn't have to mean you're one of the Kardashians. The best informational meeting questions grow your network in a fun and painless way.
Follow Up and Thank You
Be sure to follow up with the interviewer directly (by email within 24 hours and/or promptly by hand-written letter). Thank the interviewer for taking the time to meet with you and for the opportunity to learn more about the industry and the company. Ask any additional questions you may have.
Also, ask to be kept in mind if a position becomes available that aligns with your skills and experience. Communicate that you would be interested in applying when the time comes.
Continue to periodically check the company's site for new openings. When you find a position that looks like a good fit, reach out to your informational interviewer and politely ask for advice on the best way to apply. If you made a positive impression, your new contact may be willing to forward your information directly to the hiring decision-makers, improving your chances of getting a call.
Remain vigilant and proactive in seeking job opportunities at the company. Do not rely on the interviewer to come to you. Hirers will be more impressed if you initiate the conversation regarding an open position.
In sum, if you find out that your big interview is not for a specific position, but an exploratory or informational interview, don't be too disappointed. An informational interview is a great chance to get your foot in the door, or at least become known by someone at the company.
So take it seriously, as you would any interview, and use the opportunity to explore and learn as much as you can.
Gaining employment is a process, and an exploratory interview may be your first step.
Main Photo Credit: -sel
Connect with Pamela Skillings on Google+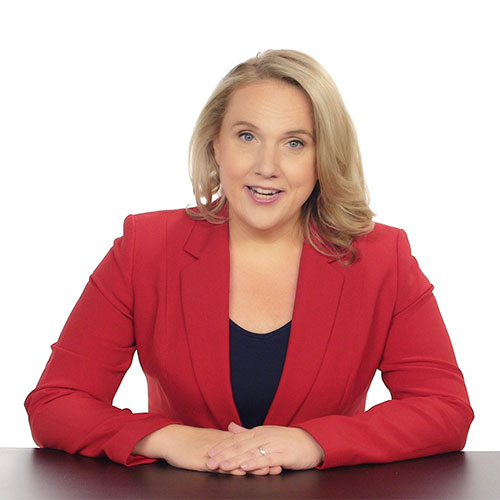 Chief Interview Coach Tags: